meet the wizards
the magic behind great real estate websites
- est. 2006 -

we have a passion for quality design & effective web strategies

The name IDX Wizards is fairly new but the company and people behind it are certainly not. Steps Marketing, Inc. is the parent company to IDX Wizards and has been creating amazing real estate websites and helping agents with marketing for over 10 years. We are a group of extraordinarily talented individuals in the relentless pursuit of a beautiful internet. We are good at what we do. We are also extremely humble... :)

We develop our websites with the end user in mind. We decided that we only wanted to sell websites that we would want to use and thus your clients will want to use. This appproach allows us to focus on clean, elegant and useful designs that provide a great user experience as well as generates more business for our clients.
not all wizards wear hats...

our core development team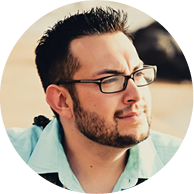 Joe Duenat
PRESIDENT, CO-FOUNDER, DESIGNER
Joe started Steps Marketing with a goal to create amazing websites for businesses. His role today is to ensure our clients are supported and are achieving their online goals. Whilst a strategic and creative thinker, Joe has an interest in clean purposeful code and believes it is essential for great website development.
He enjoys eating some delicious Mexican food and drinking craft beers. In fact, a six pack will often get you some free design work out of him.. don't quote me on that though :)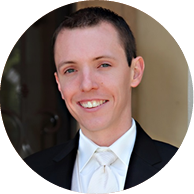 Chris Curtis
CHIEF DEVELOPER, CO-FOUNDER
Chris is the head geek of Steps Marketing. He is the brains behind the magic bits that power all our creations. He utilizes the latest technology available, including .NET 4.5, C#, ASP.NET MVC, IIS, MS SQL 2008R2/2012, Windows Azure, Javascript, jQuery, and lots of bits in between.
Outside of the office, you'll find Chris working on his car, skiing, creating custom made electronics, learning new technologies and coding patterns, or quite likely even working from home.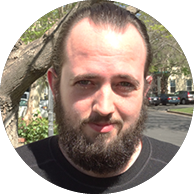 Will Ahlswede
DEVELOPER, CUSTOMER SUPPORT
Will has been working in internet related fields for the last decade with a heavy focus on customer service and webpage development. He has worked with Ruby on Rails and C# applications in large business environments and has a dappling of experience in other languages. At his core Will is a problem solver and gets the most job satisfaction out of fixing, building, and creating.
When Will isn't at work he likes to spend time with his family, read, play video games or walk with his dog.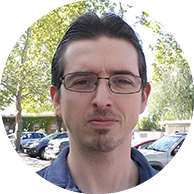 Mike Murtey
DEVELOPER, CUSTOMER SUPPORT
Mike is a web developer with experience on projects for organizations ranging from small businesses to government institutions. Primarily a PHP user, he's also spent time with a number of other languages and is always willing to give the latest web technology a test run. Mike welcomes the puzzles that come with development work and prides himself on being able to efficiently troubleshoot problems.
When not at the office, Mike enjoys waterskiing, drumming, construction projects, reading, and will take any excuse to get outside.
get in touch!
give us a call or shoot us a message